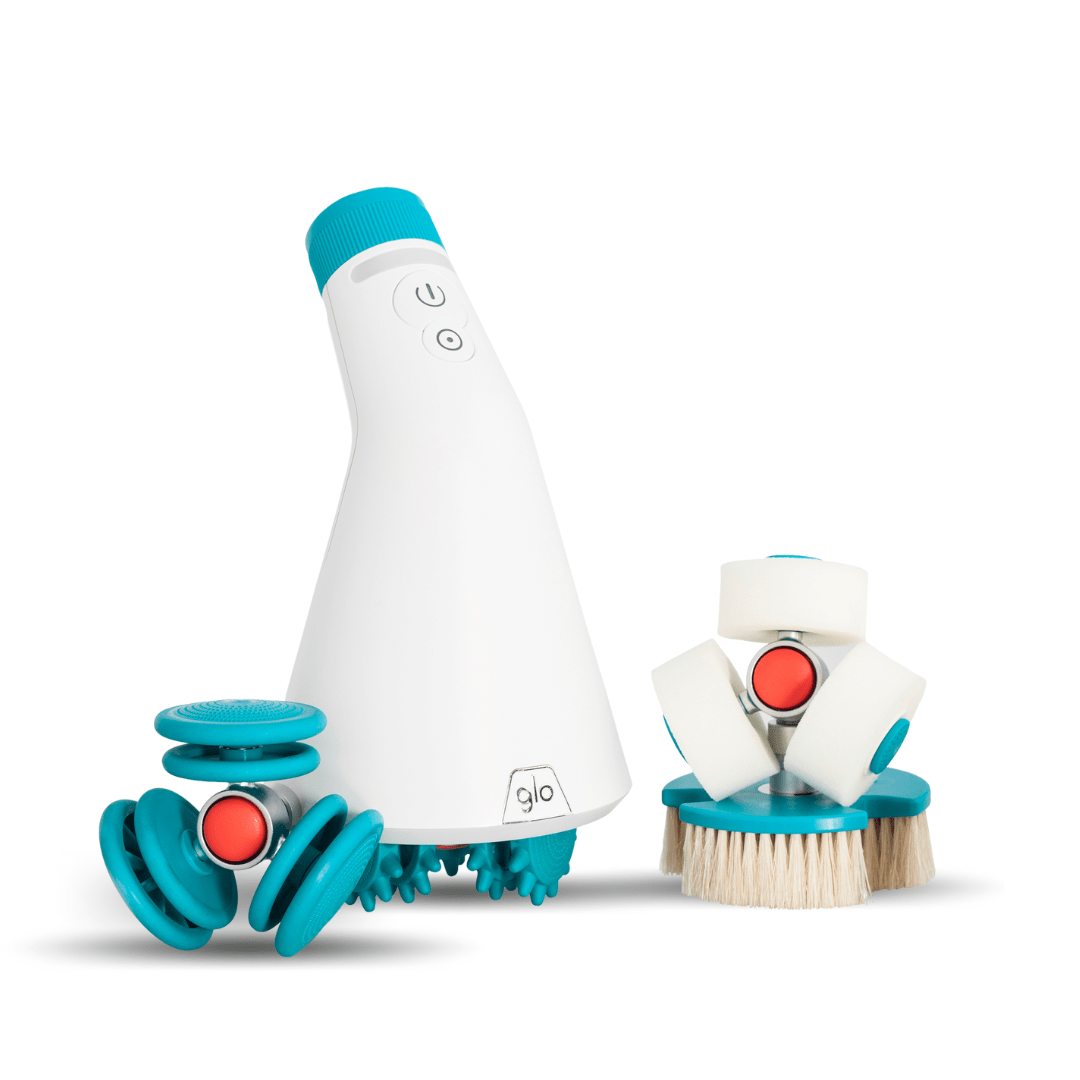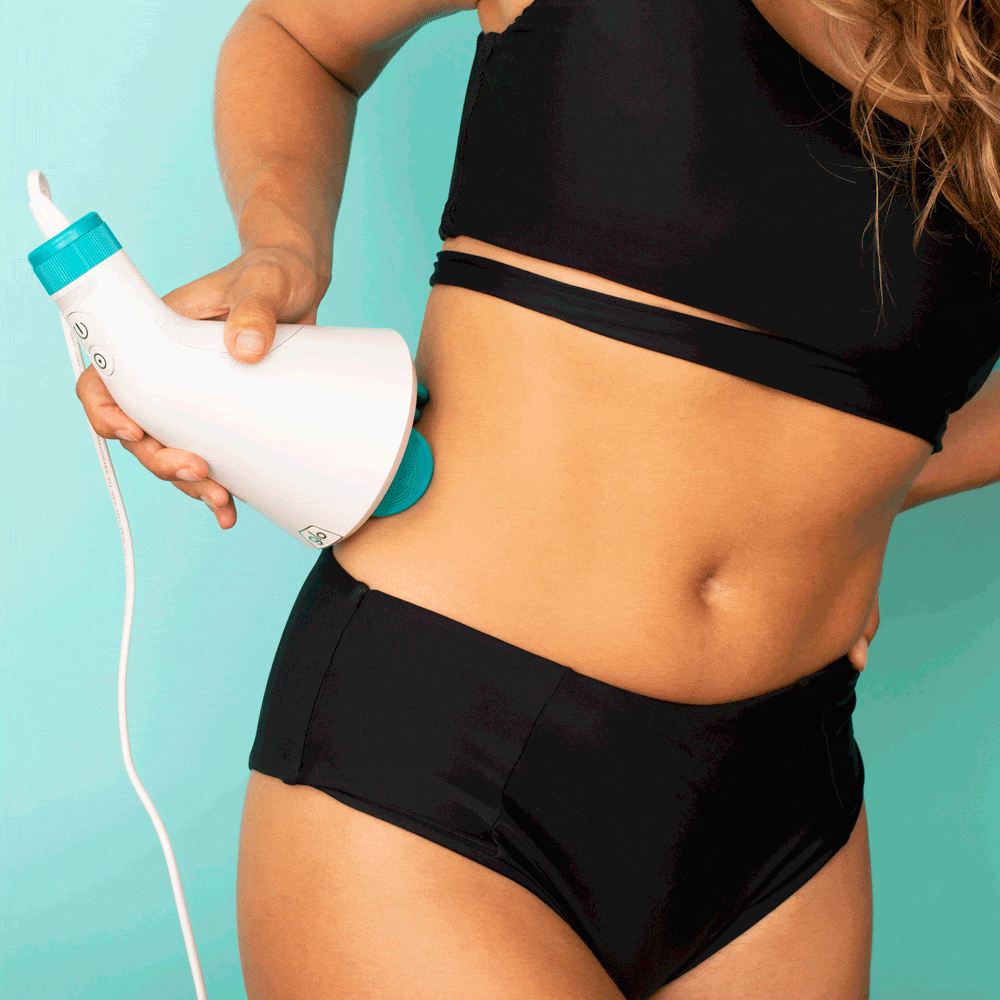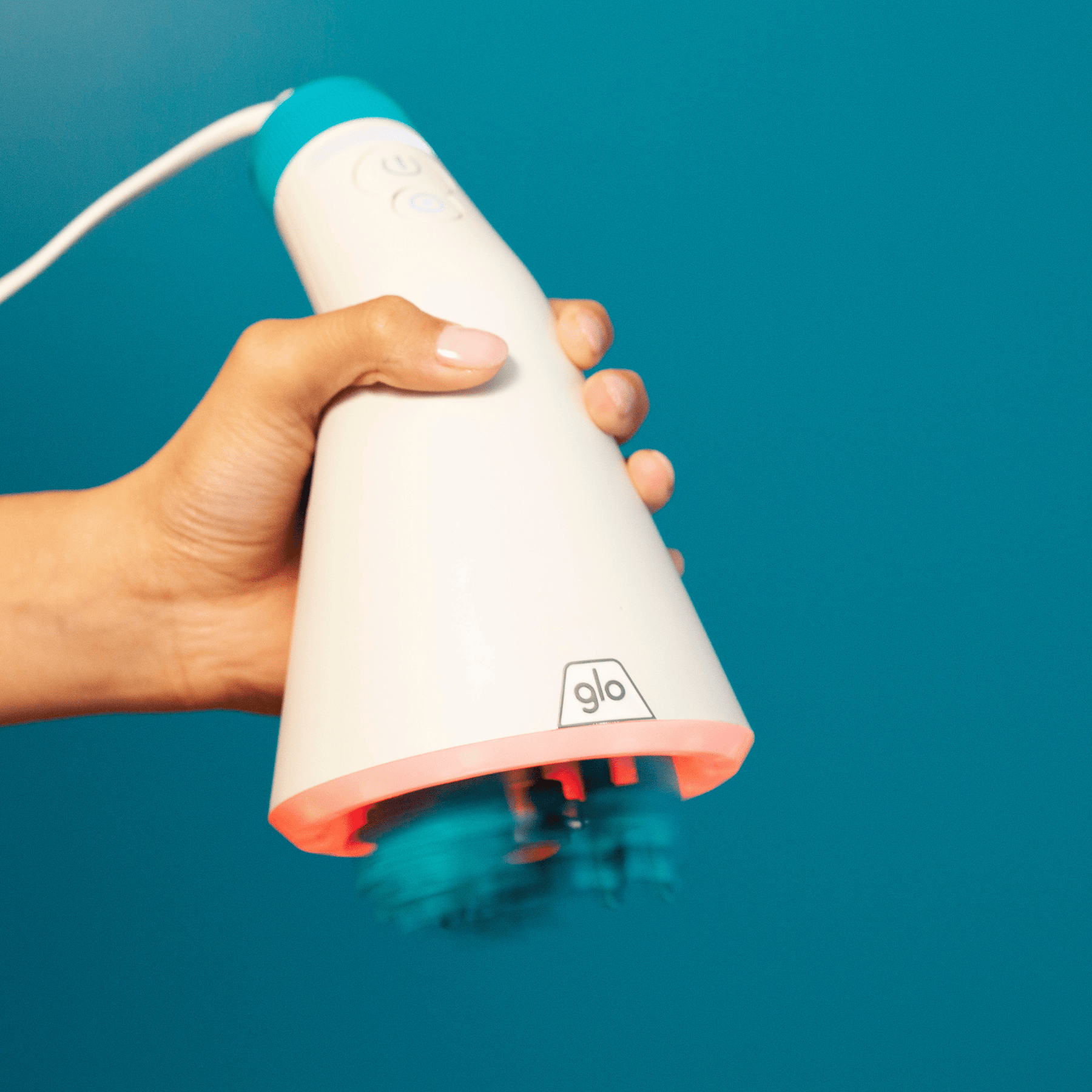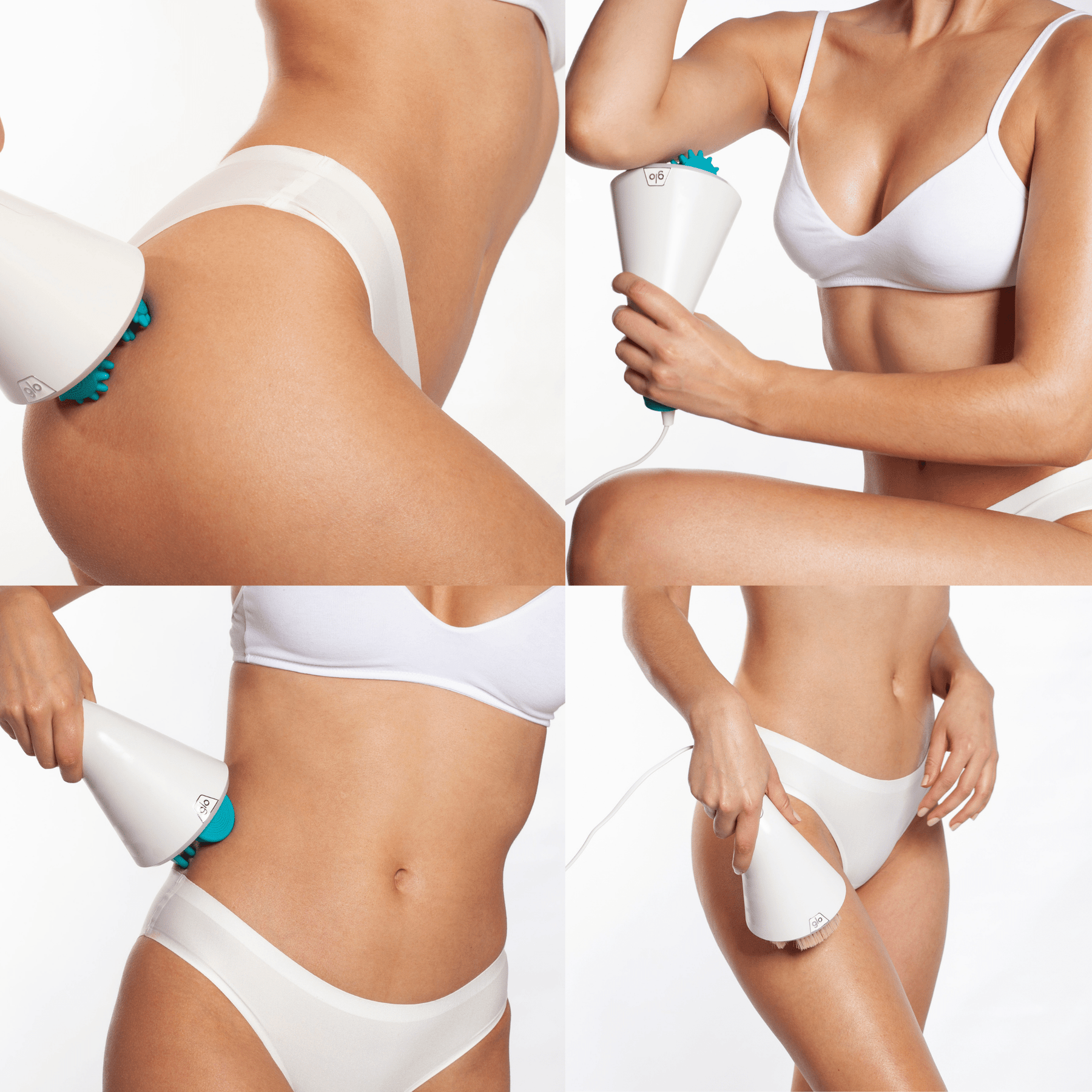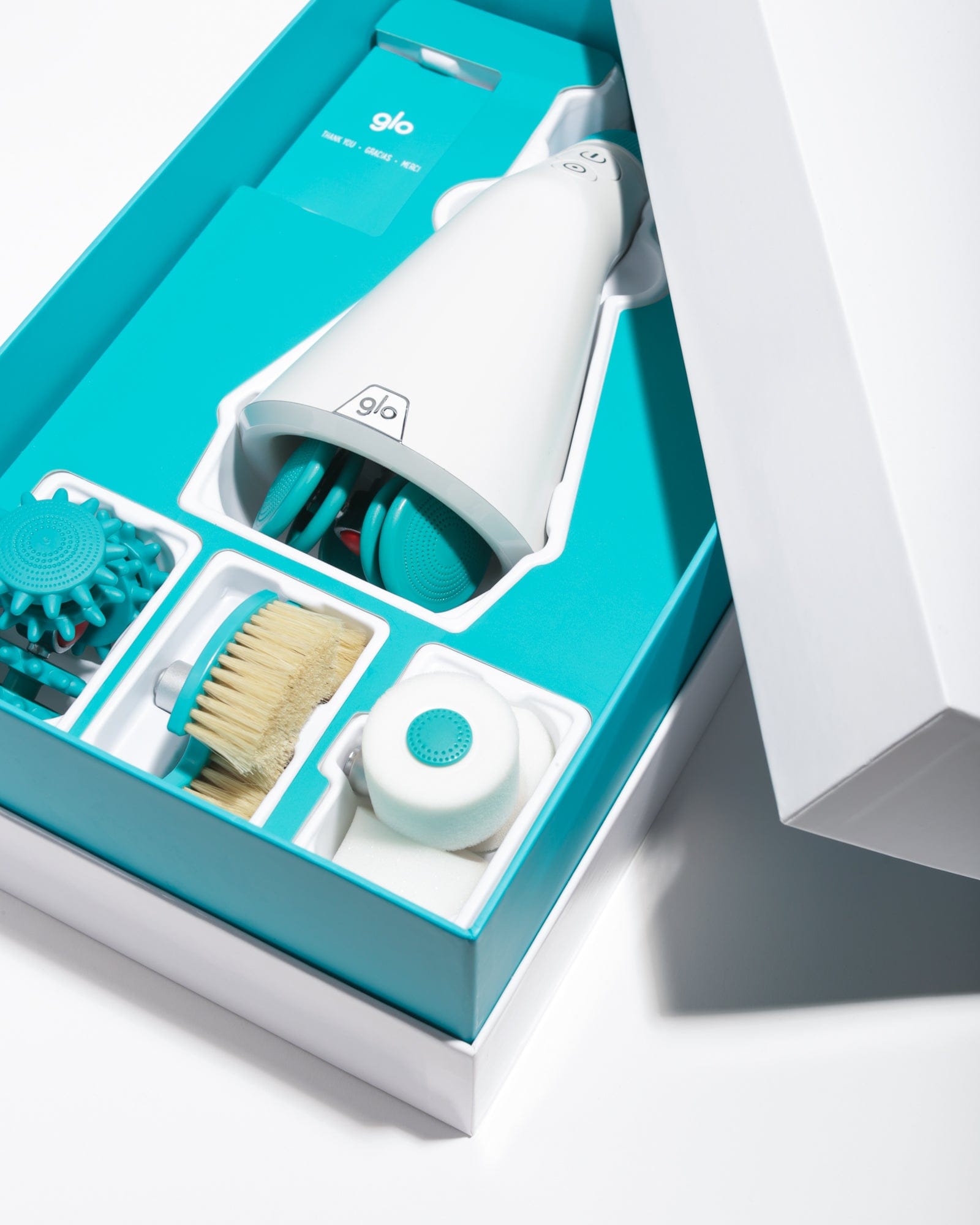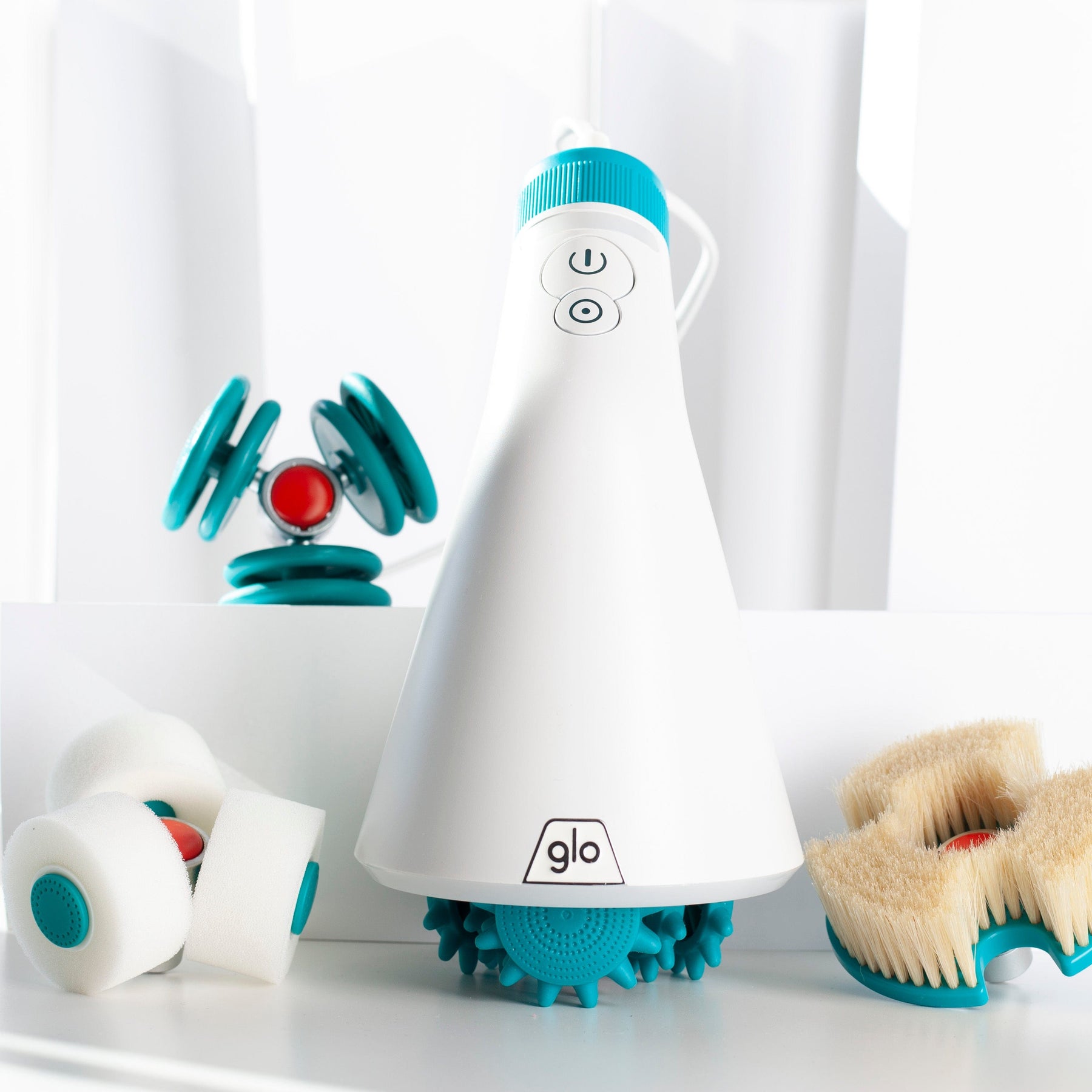 Anti-cellulite massage device with 4 heads and phototherapy
Glo 910
CELLULITE? GET RID OF IT! "You no longer have excuses if you want to achieve the best version of yourself,. With this massager you can perform a daily stimulation mobilizing toxins and accumulated fat, and it is perfect for fighting cellulite. It has a technology that stimulates the creation of collagen. Use it every day for 15 or 20 minutes... et voilá!" ELLE Magazine

Free shipping

1 Year warranty

100% Secure payment

Interest-free payments with Paypal
AWARD-WINING Glo 910 is the first of its kind.
A CLINICALLY TESTED handy device that treats cellulite and localized fat effectively without the use of invasive procedures. Thanks to the deep subdermal massage that mobilizes fat and accumulated toxins, you can now say goodbye to cellulite.
The only one that uses  SLIM tech®, a NASA studies-based combination of LED and Infrared technology that help to penetrate different levels of the skin, while also stimulating the creation of collagen and providing elasticity to connective tissue.
This anti-cellulite massage device works deep to sculpt the body. 
WHY should you add it to your daily routine?
breaks fat
drains toxins
tones the skin
improves blood circulation
improves lymphatic system
reduces muscles pain
Glo 910 includes 4 TREATMENT HEADS and TRAVEL BAG.
Use it 15 min a day and start seeing the RESULTS in as little as 4 weeks! It's also super easy to use!
It can be combined with the use of oil and anti-cellulite creams, enhancing the effect of cosmetic treatments. We recommend using Oil 910 Body sculptor.
Results in 4 Weeks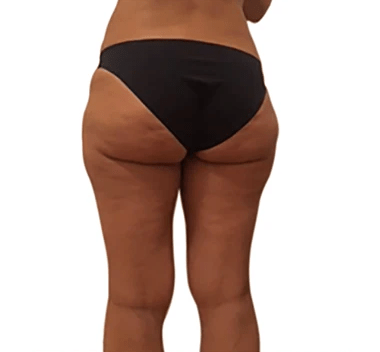 Before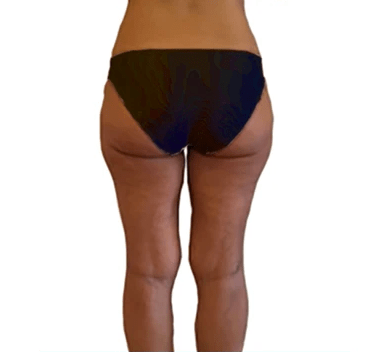 4 weeks later
Clinically Tested
Introducing the world's first clinically tested and proven solution to cellulite that you can use from the comfort of your own home. See results in just 4 weeks!

Fast & painless, Glo910+ is a powerful non-invasive device that combats cellulite and evens out fatty deposits, giving you gorgeous, radiant skin.
Tested by "Dermatologisches Laserinstitut", Switzerland.

What's included
1 Anti-cellulite massage device
1 Head for dry exfoliation
1 Head for gentle exfoliation
1 Head to break fat
1 Head for lymphatic drainage
1 bag
How to use
By simply massaging the problem area, 15 min a day, you can see the results immediately. It's also super easy to use!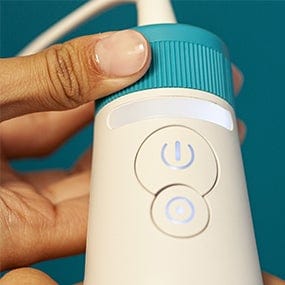 Select the intensity
Turn on and regulate the intensity of the treatment.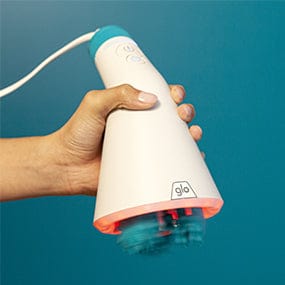 How to activate
Activate Dual phototherapy (infrared and red LEDs) Can be used for all treatments and heads. DO NOT EMIT HEAT. It has no contraindications.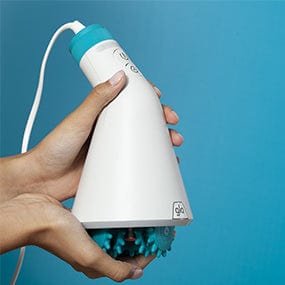 How to use
Slide slowly holding it firmly. DO NOT TIGHTEN AGAINST SKIN.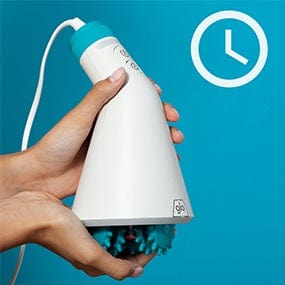 Treatment time
Approximate time per treatment 20 min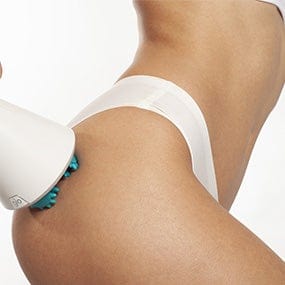 How to do the massage
Massage the area with a Cellu-Active head at medium speed. Use on dry skin.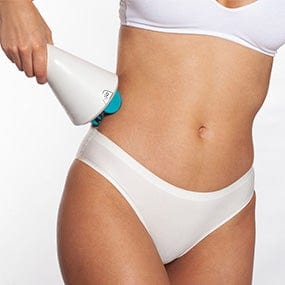 Increase the intensity
Increase the intensity and insist on the areas with cellulite. Slide from bottom to top.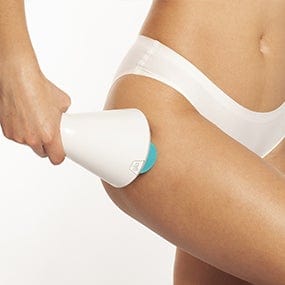 Change the head
Change to the Cellu-Detox head, to finish the massage by draining. It can be used with or without creams.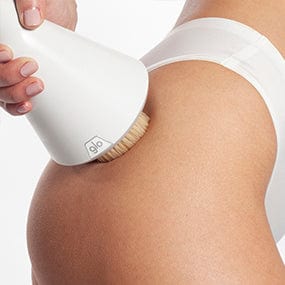 When to use
It is recommended to use the scrub 1 day / week. Use dry.
The recommended routine is 20 minutes, besides, the device has a safety system that makes it stop after 20 minutes to avoid overheating of the motor.
Cellu-active: it breaks up the fat nodules that form cellulite. 5 minutes on each leg.
Cellu-detox: performs the function of lymphatic drainage. 5 minutes on each leg with upward movements.
Body-brush: Dry exfoliation. 1-2 times a week before showering, preferably in the morning. Activates circulation.
Soft-massage: tired legs, areas such as knees, ankles, décolleté, neck, arms without much fat, delicate belly, contractures, post-training. 5 minutes in each area.
Yes, on the legs and buttocks without any problem, in fact, it is very beneficial for fluid retention in those months. Specially for the swollen legs. It is also useful to release low back pain with the Soft-massage.
It is photo light energy that penetrates the skin, stimulating the creation of collagen and skin elasticity.
Glo910 is currently the best massager for home use because it uses a professional motor adapted to the size and manageability of a domestic use, reaching up to 800 rpm. The heads are 10cm in diameter, which allows to treat large areas such as legs in just 10 minutes, and performs a kneading massage to break the fat nodules, reaching the deepest layers of the skin. Then we apply the Cellu-active that fraisn the broken fat through lymphatic system. Because if we don't drain, the fat remains inside our body. The size of the wheels is also key to achieving adequate massage penetration. In addition, it incorporates LED technology (light therapy) to enhance the massage. All these features combined, allow to act on all the flanks that produce cellulite, retention, circulation, fat and elasticity.
When doing such a deep massage when fat nodules are broken sometimes also break some small capillaries due they are stuck to the fat nodules. It is not serious, only aesthetic and the body will easily self-heal.
Yes, but not with the hard heads, cellu-active and cellu-detox, in the bone areas you should avoid passing them, better soft-massage.
Yes, but only with the cellu-detox head, the rest should be used dry.
With the brush that comes inside the box or with a slightly damp cloth. The base of the device where you assembly the heads, is recommended to clean with a wet wipe.
Carefully remove the protective plastic and then remove the sponge, wash it with soap and water, dry it and replace it. Tip: inmerse the sponges in a glass of water and put 1 min in the microwave.
Yes, always be careful after an operation, start with the soft-massage.
Minimum 6 months, after pregnancy all the internal organs are returning to their place and it is better not to mobilize the area, start with soft-massage.
No, do not keep it on the same spot for long time, as due the friction, it might cause some burn. Keep it moving along your body.
Glo donates to Daughters Rising NGO to help combat the heartbreaking status quo of on-going sex trafficking in Chiang Mai, Thailand, giving the Karen girls there an opportunity to rewrite their future through an education program.